PE and Sport Premium
Impact of our spending
Our review of PE and Sport Premium spending in 2020-21 is available here.
For an overview of our successes and how the Premium Funding works, please read on...
Perhaps the most notable outcome of our PE & Sport Premium Spending is that we have now been awarded the School Games Gold Award (June 2019), having been awarded the Gold Award the previous year and the Silver Award the year before that. This demonstrates the impact our spending has had right across the school in providing a wide range of opportunities for children to develop their sport.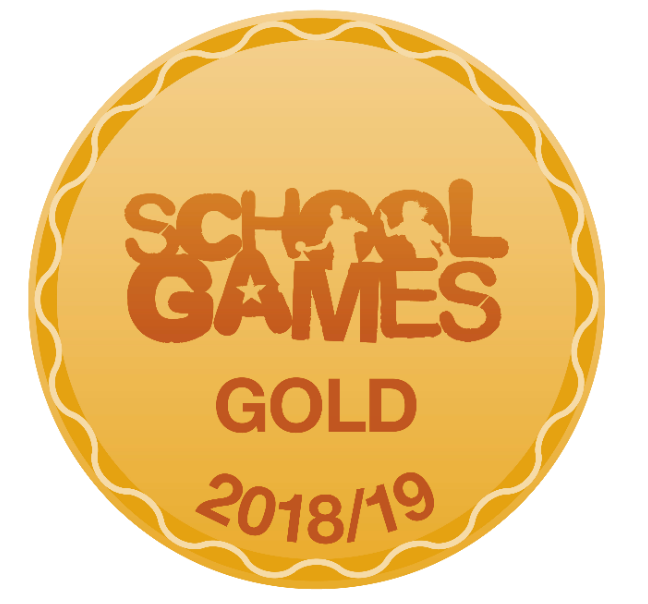 We are very proud of the range of sports and opportunities that we offer, which have led to us being given this award. Please read the criteria to see what we achieved in order to gain the Gold Award.
We are also required to publish the percentage of Year 6 pupils who achieve the 3 key outcomes for swimming. The latest figures, for 2020 are as follows:
| | |
| --- | --- |
| Outcome | % of Y6 children who achieved it (2020) |
| swim competently, confidently and proficiently over a distance of at least 25 metres | 85% |
| use a range of strokes effectively [for example, front crawl, backstroke and breaststroke] | 77% |
| perform safe self-rescue in different water-based situations | 100% |
Impact on competitive sport
Impact has also been shown through our success in competitive sport in the last two years. For a small school we find regularly that we 'punch above our weight' in competitions and have had some notable successes, as listed here:
-Quad kids- we represented small schools in West of England (finishing 3rd)
-We won the touch rugby competition
-We won the kwik cricket tournament
-We came second in the cross country
-We came second in the swimming gala
-We came second in the rounders tournament
-We represented small schools in the B&NES football tournament
-We reached the quarter final in the year 3/4 tennis tournament
-We came fourth in the B&NES basketball tournament
-Our netball team reached the quarter final of the B&NES tournament
How the funding works
Primary Schools have received money specifically directed at making sustainable improvements to the PE and sport that they offer. This page is where we explain how we have used our funding. You can find more information about this Department for Education grant here.